Fair Trade Certified
Cruelty Free
Gluten, Paraben and Sulfate Free
Regular price
Sale price
$19.97
Unit price
per
Sale
Sold out

Welcome To A New Era of Beauty!!
Are you tired of your skin being a little less than perfect? Are you tired of the way people look at you when they see your acne scars, or the dark circles under your eyes, or the dark spots on your face?
The days of having to settle for a boring, lackluster complexion are over. 100% Vitamin C Whitening Facial Spray  is the secret weapon you've been looking for in your quest for flawless, radiant skin no matter how many times you go to bed with dirty sheets or how often you forget to use sunscreen.
From now on, no one will ever be able to say that you could use some extra brightness in your life (or on your face). With our 100% Vitamin C Whitening Facial Spray , you can get that fresh-faced look whenever you want! 
What are you waiting for? Get Yours Today!!
Find Out Amazing Stories From Our Happy Customers' Who Used 100% Vitamin C Whitening Facial Spray 
"I'm not one for facial sprays, but when I heard about this product at a friend's house, I had to try it. It wasn't long before I realized that this was the real deal. My skin is so much brighter and more vibrant, and it feels firmer too! I don't know how they do it, but it works wonders." - Nikki., 30, Washington DC -  
" I used to be so self-conscious about my skin—I never knew what to do with it. It was dull and kind of oily all at once, and I'd always feel like it wasn't as clear or as glowing as everyone else's. But then I started using this spray, and my skin just looks… better! It's like every time I look in the mirror, I'm seeing myself more clearly than ever before." - Divine., 26, Hampton - 
What Makes 100% Vitamin C Whitening Facial Spray  An Optimum Solution  For Your Various Skin Issues?
Facial spray is a must-have for any beauty routine. It's a quick and easy way to refresh and moisturize your face without having to apply lotion. It can also be used as an astringent before applying makeup, or even as a setting spray after you've applied it.
When you're trying to look your best, it's important to keep your skin in tip-top shape. That means making sure it's properly moisturized, exfoliated, and hydrated. But sometimes, even the best routine can leave your skin feeling a little rough or flaky.
To help combat that problem, we have created 100% Vitamin C Whitening Facial Spray. This amazing product uses a unique blend of ingredients to give your skin a deep cleanse and boost its natural moisture levels—all while leaving it feeling refreshed and smooth. The spray is a powerful antioxidant and helps to protect against free radicals and pollution that can cause premature aging. It can also help to improve the elasticity of your skin and reduce the appearance of dark spots, acne scars, and fine lines.
What are The Key Ingredients and How Do They Work For Your Skin?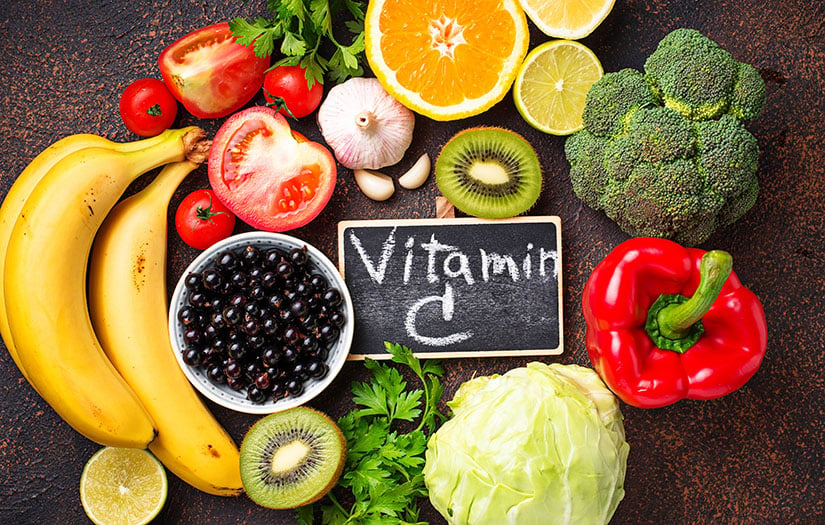 Vitamin C

- is a

powerful antioxidant

that can help fight free radicals, which are harmful molecules that cause damage to your skin cells. By

neutralizing

these free radicals and fighting other harmful agents that can damage your skin, it is  helping to keep your skin looking

younger and healthier

for longer.

Vitamin C

is also a great

exfoliant,

which means it helps

remove dead cells from the surface of your skin. This helps reveal new layers underneath as well as prevent future acne breakouts by keeping pores clear and clean.
Sodium Hyaluronate

-  is a

naturally-occurring substance

found in human tissue. It is a salt that can hold up to

1000 times

its weight in water, which makes it useful for

increasing skin hydration and elasticity

. Sodium hyaluronate is also used as a lubricant in the joints, where it helps reduce friction between the bones. The most important function of sodium hyaluronate is its

ability to retain water

within skin cells, keeping them plump and hydrated. This can help prevent wrinkles from forming as well as improve their appearance when they are present.
Take A Look At Antonette's Ultimate Experience with 100% Vitamin C Whitening Facial Spray 
Week 1: 
My skin definitely felt firmer and looked brighter after a week of using this spray daily. I did notice a few less pimples than usual, but it wasn't a drastic change.
Week 2: 
After two weeks of use, my skin had not only become noticeably firmer, but also smoother and more evenly toned—and it stayed that way for the rest of the month. The number of pimples I got each week dropped from six or seven to one or two (it's been winter).
Week 3:
 By the end of week three, my skin looked so much younger—like it had done some serious time in a rejuvenation chamber! The firmness was still there but without as much redness around my nose and cheeks as before; instead they were just glowing in their newfound youthfulness. It made me feel like a giddy teenager again!
Week 4: 
It's amazing how much better I feel about myself now that my skin looks so great! No more traces of dull old skin this time! All thanks  to 100% Vitamin C Whitening Facial Spray. 
Excellent Benefits of 100% Vitamin C Whitening Facial Spray 
suitable for all skin types and helps to keep your skin healthy and glowing

 contains an antioxidant which protects against free radicals to keep the skin looking young and nourished

leaves no greasy residue on the skin after use

made with only natural ingredients that have been proven to improve the health of your skin

great at getting rid of any excess oil on your face 

fight off acne, wrinkles and other signs of aging

 brighten up your complexion and give you a radiant glow

gentle enough to use every day

suitable for all skin types, even sensitive ones

reduce fine lines and wrinkles, minimize pores, and even out skin tone

 give you the confidence boost you need to feel like the most beautiful version of yourself, with or without makeup

 improve the production of collagen, resulting in firmer and more elastic skin
HOW TO USE
Shake the bottle well before use.

Spray evenly on your face, focusing on problem areas.

Let dry for a minute before applying moisturizer and makeup.
Specifications
Net Weight: 50 ml
Shelf Life: 5 years
Type: facial spray
Product Includes
1 x 100% Vitamin C Whitening Facial Spray 

Share
View full details
Choosing a selection results in a full page refresh.
Opens in a new window.